one day i decided to get a copper plate, damage it in a playfully fun way through skateboarding, and then print out all the activity it endured through a drypoint printmaking process. i documented what i did and made a short film about skateboarding, art, and process. and yes, it was edited in the sequence it was filmed.
after all the action it was time to show the work somehow, at some point. and that time came when i was invited to be part of a show at H_LE IN THE SKY titled Street Meat - Skate or Die, Already!, which was an art show that had to do with skateboarding. how convenient
so i then went ahead and decided to do the following installation incorporating the october sequence tree short film showing at a continuous loop on an imac g5, the outfit i wore in the video along with the skateboard i used, a copper plate, and 14 prints i made.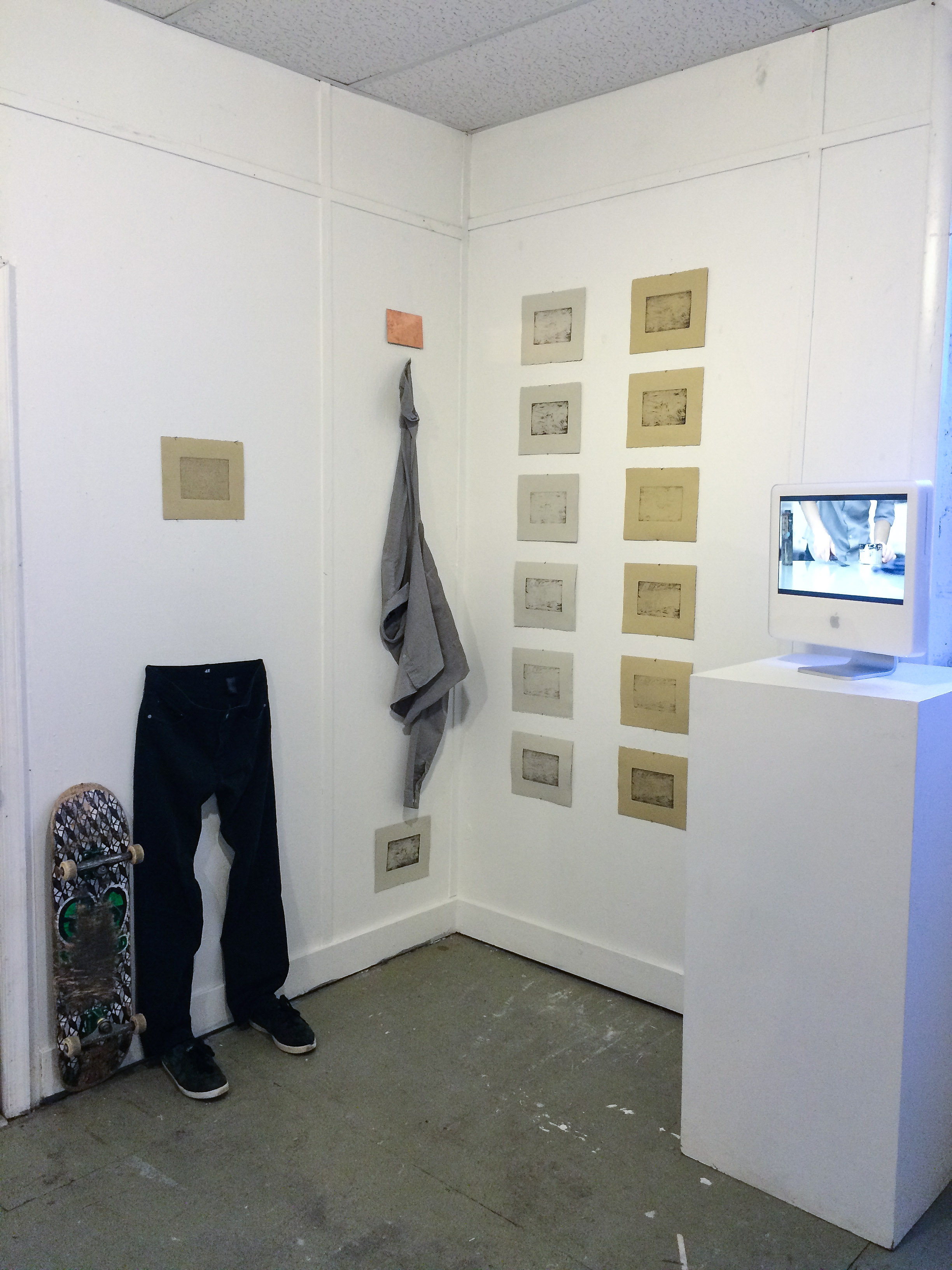 and the show went well. people showed up, saw all kinds of art to do with skateboarding, drank some cold brew coffee, et cetera.